Gallery France
A Closer Look...

A gallery in the heart of Burgundy which permanently exhibits the work of International artist
Elaine M Goodwin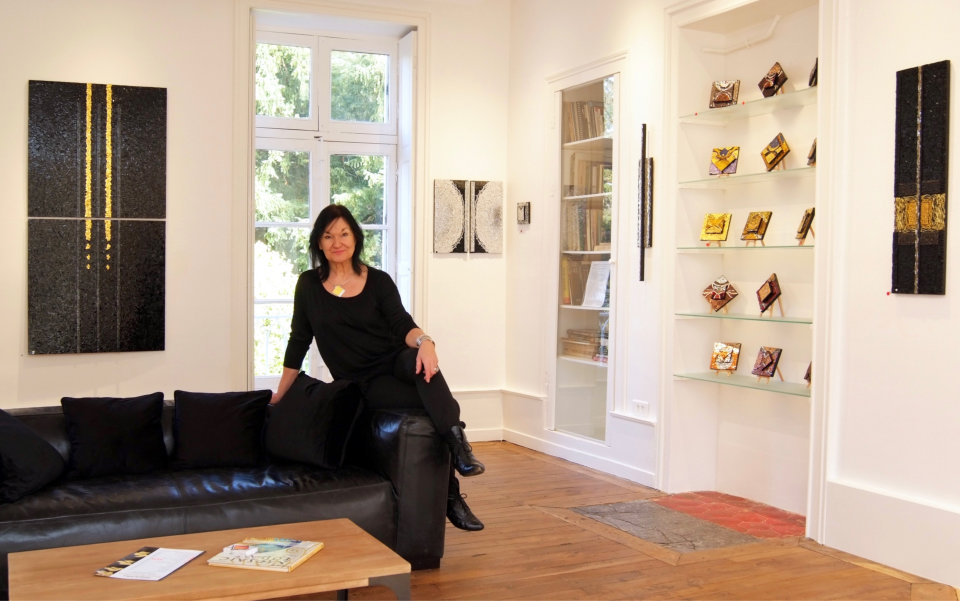 Elaine M Goodwin in her gallery in Burgundy, France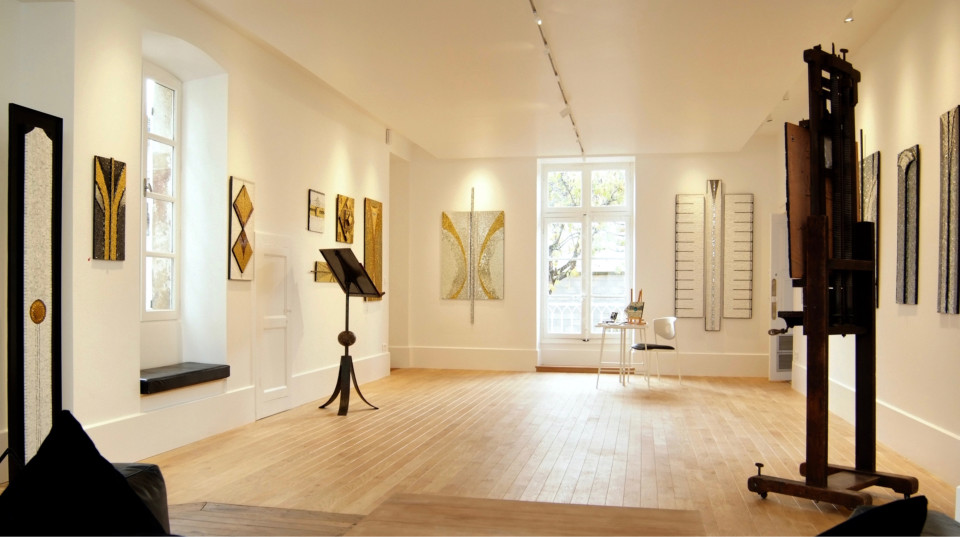 The gallery is beautiful - large and luminous, with a bespoke entrance way for the visiting public. It is illuminated by the changing light of Burgundy during the day and spotlit in the evening. It is a gallery specially designed to exhibit the light filled works of Elaine M Goodwin. The gallery gives a warm welcome to all visitors, the curious and the conoscenti. The gallery shows one or two exhibitions a year.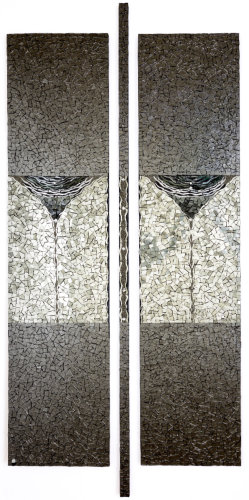 He/She (triptych) 2011 (photo Matthew Tomkinson)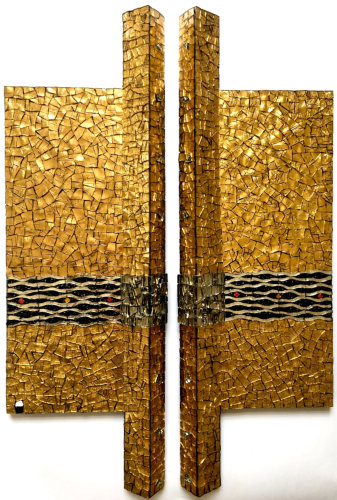 SHE (diptych) 2019 Dante/ Un momento d'Oro (photo EMG)
Il/Elle He/She
This exhibition runs from July 4 2020 until April 26 2021
"To look at ourselves: our Human Form, our depiction through art of ourselves in different times and cultures and to translate our looking into fragments of marble, and glass...and to return again to look... It can evoke both the eternal and the absurd!"
E.M.Goodwin 2019 Catalogue 'Journeying To Light' exhibition
An exhibition which explores expressions of the male and the female - and the intermingling of the two.
Elaine's very early depictions of the body in mosaic paralleled her research into the medium; and initially showed a classical Roman-inspired technique which later became less realistic and more symbolic in interpretation - often completly abstract. This exhibition show how this enquiry continues to absorb her, and almost every year from the 1990s to the present Elaine has added a new work to a series called He/She.
Posters from current and previous Gallery D'Art exhibitions