Gallery France
A Closer Look...

A gallery in the heart of Burgundy which permanently exhibits the work of International artist
Elaine M Goodwin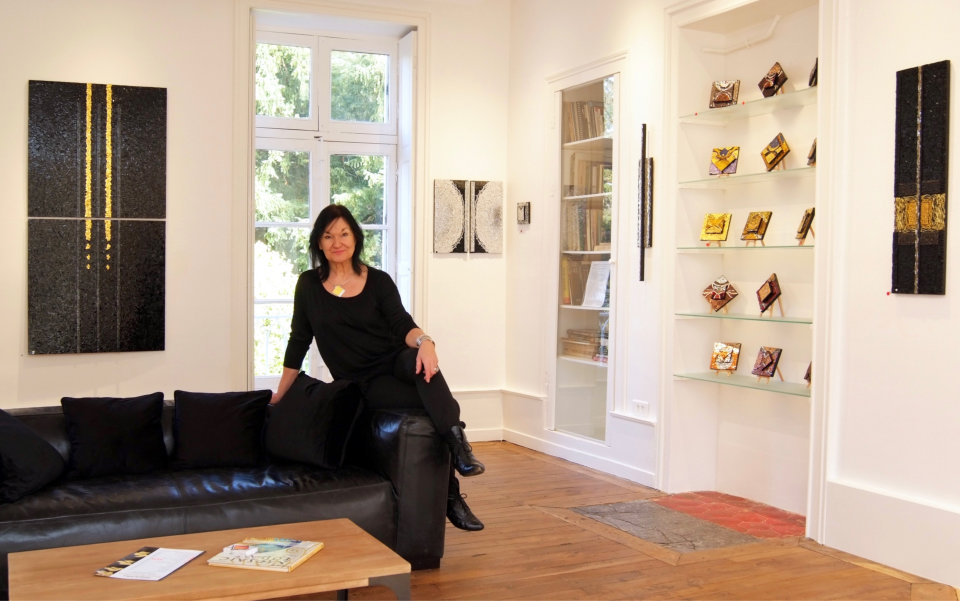 Elaine M Goodwin in her gallery in Burgundy, France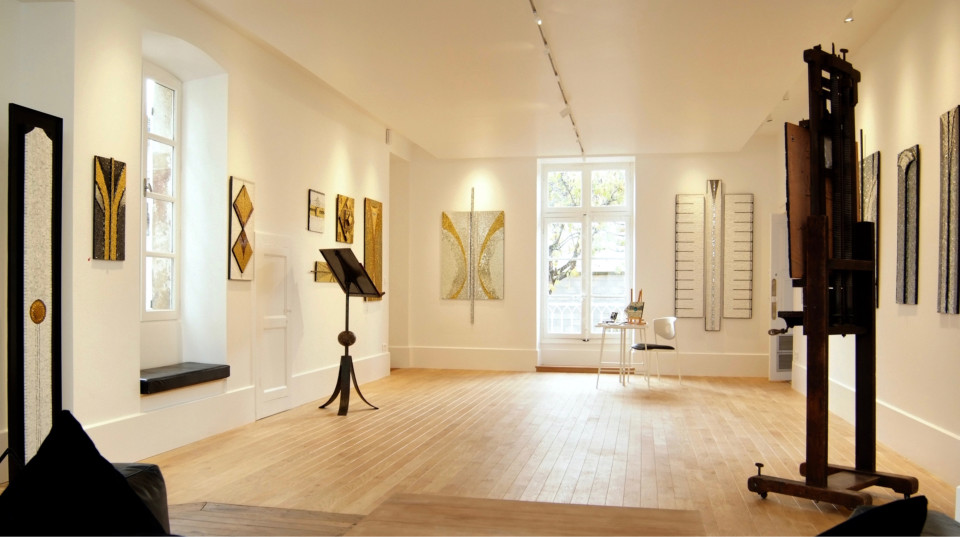 The gallery is beautiful - large and luminous, with a bespoke entrance way for the visiting public. It is illuminated by the changing light of Burgundy during the day and spotlit in the evening. It is a gallery specially designed to exhibit the light filled works of Elaine M Goodwin. The gallery gives a warm welcome to all visitors, the curious and the conoscenti. The gallery shows one or two exhibitions a year.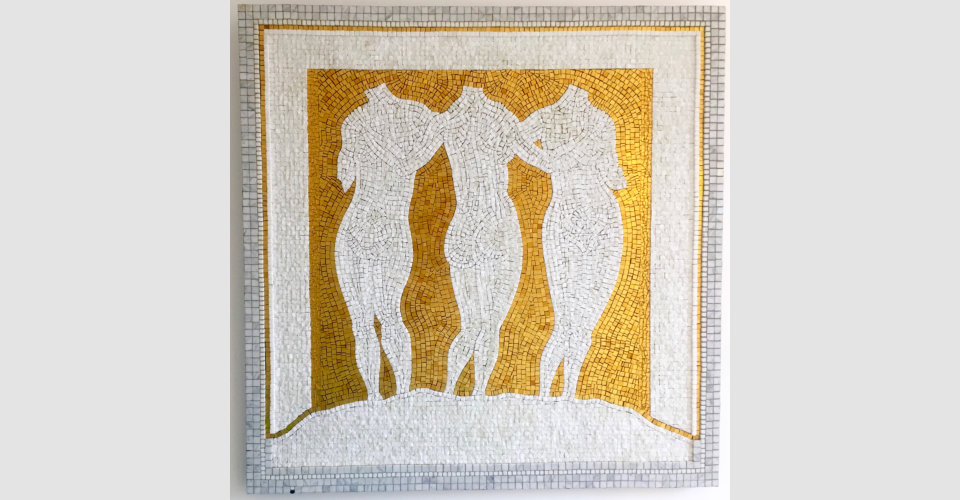 Journeying to Light II
The current exhibition runs from May 2019 - May 2020
This is the second of two retrospective exhibitions which trace the artist Elaine M Goodwin's journey from her earliest forays into the medium of mosaic to the present. The first exhibition was at the prestigious RAMM Museum and Art gallery in Exeter, England They cover 40 years of work.
Elaine's influences come from two major sources: Firstly, her initiation into the art of mosaic after seeing the mosaics of ancient Greece and Rome. Secondly from revelatory insights she found in the mosaics of Byzantium.
This exhibition shows examples from both sources and concludes by exhibiting works which demonstrate the artist's acknowledgement of her past influences and their evolvement into her immediately recognizable style.
The gallery is open every Sunday from June 1 - November 3 from 2.00 pm - 6.00 pm
All are very welcome. The gallery is open by appointment
Posters from previous Gallery D'Art exhibitions