TO SEE WORK:
By appointment with the artist.
GALLERY OPENING TIMES
Every Sunday June 2 - November 3 2019 2.00pm - 6.00 pm
Other times by appointment
CONSULTATIONS:
Elaine gives private consultations on all aspects of mosaic making for practitioners etc @ £70 p.h. or €85 p.h.
PRICES:
By request to the artist or to the current exhibiting gallery
STUDIO - FRANCE
Gallery/Atelier Address: 4 Place de L'Eglise, 71490 COUCHES, FRANCE Telephone +33 (0) 986 423 860
Take a look - couches.gallery/
ACCOMMODATION:
Gallery visitors B&B
You can email Elaine using the form below
Thanks for your comments.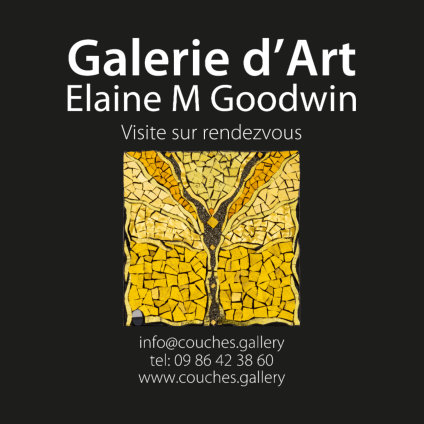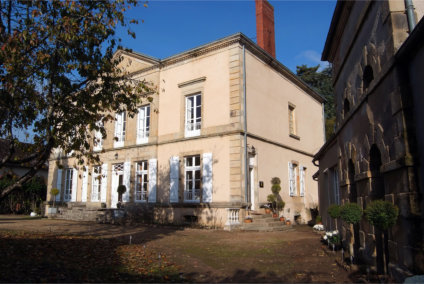 Elaine's studio and Gallery in France
Take a look - couches.gallery/