Critiques
What others think...
Catalogue Luminous (French)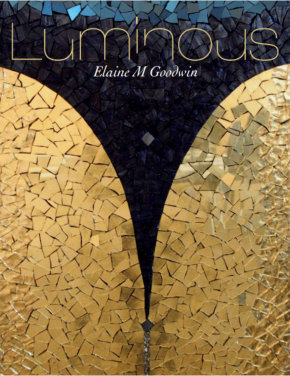 Paul Bentley (English edition)
Dr Zach Pieri (English edition)
Elaine M Goodwin and the Fine Art of Mosaic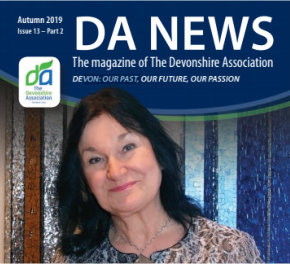 Interview with Dr Bridget Gillard 2019
Journeying to Light by Paul Bentley 2019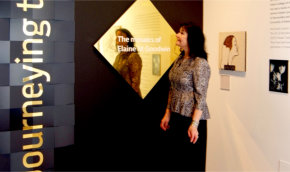 The critique; Journeying to Light by Paul Bentley - a personal view of the artist's work over 40 years
Gallery Bourglinster - 2012

Opening Address - Critic: Paul Bertemes...
Mosaïque Magazine 2018

Elaine appears on the cover of the bi-annual magazine 'Mosaïque'.
Accompanied by an article written by Patrick Mcquaire (former director: Chartres les 3 Rs - Mosaic Association) La Dame d'Exeter s'est installée en Bourgogne...
AIMC Conference: Paray-Le-Monial, France 2018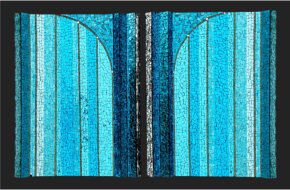 The AIMC held its 15th biennial conference in France in October 2018.
This was the first time France had hosted the event and the town of Paray-Le-Monial, renowned as a centre for mosaic, was chosen.
Elaine gave a paper on easel or 'portable mosaic', and throughout her talk, expressed her passion for this facet of mosaic in particular: a view greatly welcomed by other professional artists of the medium….

Mosaïque Magazine 2014

Paris exhibition: 'Homage to Byzantium' Galerie Mona Lisa, May 2013 - critic Roger Petitraoul
The Light of Byzantium meets Paris, the 'Ville Lumière ' the City of Light.
From the very first, Elaine M Goodwin's mosaics reveal themselves to be striking. Whoever visits this artist's world…(Translation from the French Valerie Sykes)
Andamento 2014

Magazine for the British Association for Modern Mosaic : BAMM
Elaine M Goodwin 'Dissolving Into Light'
The creative journey of the artist by the Editor: Dr Ilona Jesnick
Masters of Mosaic 2014

"Elaine's abstract mosaics...have an English soul; a language we can read. In 2011, I dubbed her 'England's Mosaic Ambassador Abroad' ; a very fitting title." Masters of Mosaic by Oliver Budd: 2014 Published by Robert Hale Ltd : London
Gallery Bourglinster - 2012

Opening Address - Critic: Paul Bertemes...
Luxemburger Wort - 2012

The ancient art of mosaic has found new expression in the work of the great English artist, Elaine M. Goodwin, whose luminous colours and pure slender forms verge on the sublime. Produced by small glittering fragments of light-concentrating tesserae...
Read More | Français (Translation from the French: Valerie Sykes)
Mosaic Art Now - 2012

My personal understanding of the extraordinary power the Byzantine mosaic Masters were able to conceive for the mosaic medium, how they achieved this technically and how this influences my present work.
Mosaique Magazine - 2012

Not only did the Byzantines know how to make mosaic gold they were masters of manipulating the material for profound spiritual effects.
Luxembourg Journal - 2012

Interview with Patrick Versall